As a Coquitlam business owner, operator, or manager, having a solid pest management strategy should be on your priority list. A serious pest problem can not only damage your building but also increase your risk of liability for injuries or health problems.
With so many unwanted pests looking to overrun your Coquitlam commercial space—everything from bedbugs and cockroaches to rodents and ants—overlooking commercial pest management protection will put the reputation and the profitability of your business at risk.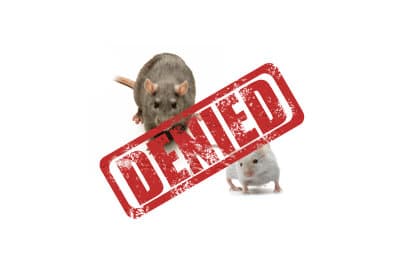 To ensure the best possible pest management plan, you will need the help of a reliable pest control company. By partnering with a professional, they will work with you to create a treatment plan that is custom-made to meet the specific needs of your business.
Here are just some of the reasons why your Coquitlam business needs a comprehensive commercial pest management plan.
Hard to get rid of pests
Pests and dirty conditions go hand-in-hand. Nothing can hurt your brand and your bottom line more than cockroaches. The mere sight of just one of these creepy-crawlies will have your customers clambering for the nearest exit—and for good reasons! Cockroaches can spread harmful bacteria like Salmonella, and cause allergies and asthma. To make matters worse, cockroaches are extremely difficult to get rid of without the help of a commercial pest management company.
We couldn't mention hard to get rid of pests without adding bedbugs to the list. Bedbugs are a world-wide growing problem—a crisis that can spell certain disaster for any Coquitlam business. These elusive pests can hide just about anywhere, multiply quickly, and live for an entire year without eating. So, if you think your bed bug problem will simply go away, you're fooling yourself.
Emergency pest problems
Don't have a commercial pest management company working for you? That's too bad. Because if your business gets hit with a pest emergency all of sudden, you'll be scrambling around, wasting precious time not knowing what to do. When it comes to dealing with pest invasions, time is of the essence. Having a professional pest control company in your corner will help you prepare for those for unwelcome surprises, immediately and efficiently.
Pest prevention
Don't wait until you have a full-blown infestation on your hands before you contact a commercial pest management company. Remember, pest control specialists know where to look and how to properly handle unwelcome guests. They will perform regularly scheduled inspections, helping to prevent a pest problem from spiralling out of control.
Thinking about creating a pest management plan for your Coquitlam business? Look no further than Solutions Pest Control. Our team of specialists have the skill and the latest pest-fighting products and equipment to handle all your commercial pest control needs. Call us toll-free +1-855-858-9776 now!
Other services that Solutions Pest Control offers: