Have a mouse problem in West Vancouver? If you do, you had better act quickly. These pesky rodents will chew through just about anything, including your walls, wiring, and furniture. Mice are also notorious for carrying serious diseases that can put you and your family's health at risk. So, whether mice are invading your home or business, the best way to get rid of them is fast.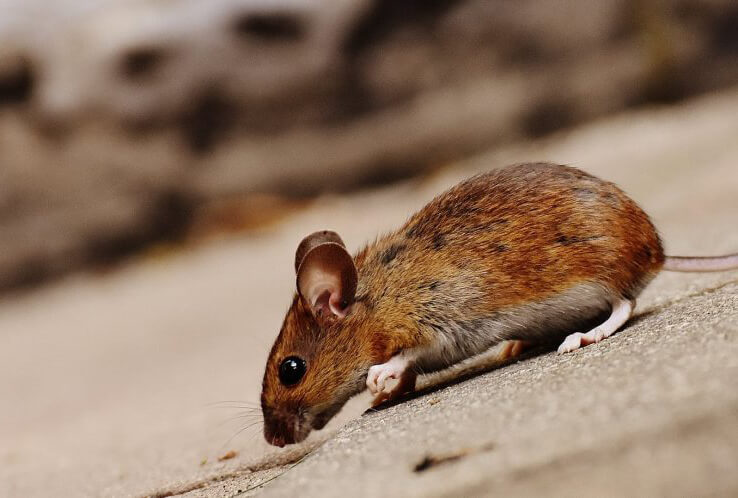 Need a proven plan to eliminate mice now? Look no further than Solutions Pest Control. We specialize in mouse removal, providing effective rodent control services in West Vancouver. Our trained technicians use all the latest integrated pest management programs to keep mice out, and stop them from coming back for good.
West Vancouver Mouse Control Problems  
West Vancouver has it all—panoramic ocean views, breathtaking mountain scenery, and beautifully lush forests. Unfortunately, this city also has its fair share of mice. If you are at the end of your rope dealing with a mouse problem, think Solutions Pest Control for all your mice removal needs.
Complete Mouse Control in West Vancouver
When it comes to mouse control in West Vancouver, nobody does it better than Solutions Pest Control. Our professional mouse exterminators know where mice like to hide. We will inspect every inch of your property and seal off entry points, ensuring mice stay where they belong—outside. After the job is done, we will do a follow-up inspection to make sure your mouse problem is completely gone.  
West Vancouver's Solution to Mouse Control
Solutions Pest Control provides fast and effective mouse control services for your home or business. Whether you have a single mouse issue or a full-blown mice infestation, we handle any size rodent problem. At Solutions Pest Control, we:
Thoroughly inspect your property
Quickly locate the source of your mouse problem
Work around your schedule
Use the latest equipment and safest methods
Seal up entry points
Provide follow-up inspections
Offer long-term prevention tips
Solutions Pest Control offers a variety of services to West Vancouver homeowners and businesses, such as:
Our services include:
Don't let mice keep you from enjoying your West Vancouver property. If you have a mouse in your house, call us toll-free at 1-855-858-9776 or Learn more about our rodent control services.