The Vancouver Pest Control Experts
Solutions Pest Control has been solving all of the Vancouver pest control issues for over 15 years.
City of Vancouver
What is Vancouver best known for? That depends on who you ask. Some will refer to it as
Hollywood North because it is the third-largest film production centre in North America. Many
movie and TV shows film here, while others come to Vancouver for post-production. Foodies
might point to the fresh seafood, diverse cuisines, and vegetarian and health food options.
Perhaps most of all, Vancouver is known for its intense natural beauty and outdoor activities.
Common Vancouver Pests
Unfortunately, all this natural beauty brings with it a need for pest control. Norway or Brown
rats are common home and building invaders. Black rats, house mice, and squirrels all make
themselves known as well, along with several destructive insects and other unwanted house
guests.
When the outside world is intruding into your living space in unwanted ways, give Solutions
Pest Control a call!
About Solutions Pest Control
Vancouver's pest control experts are available to help solve your pest problems. Whether it crawls, flies, or runs, our pest solution detectives will find your unwanted critters and formulate a plan to get rid of them for good. Our team knows the common signs of infestation and how to get rid of pests with the least amount of impact on you and your family. We're always on call 24/7 and will come back at no cost if you aren't satisfied after the first visit.
Why choose our Vancouver pest control services?
At Solutions Pest Control, we will arrive at your home on time, listen to your concerns, determine the cause of your specific pest situation, and provide you with the best solutions for your budget. Here are just some of the many reasons to use our pest control solutions.
Quality Pest control at every level 
A professional company like ours has the right knowledge and experience with Vancouver pest control measures to match the region's needs. When it comes time to start treating your home or business for pests. Plus, we'll give you peace of mind knowing that your needs are being met by a team of professionals who care about your complete satisfaction!
Pest Removal Get rid of pests the right way 
If you have a pest problem, the last thing you want to do is try to fix it yourself. Pests can be dangerous and destructive, jeopardizing your property and the ones you care about! That's why we recommend using our pest removal service for all your pest control needs. Speak to us about a custom pest control solution for your needs.
Customized experienced pest control in Vancouver 
Our team of experienced technicians can help you get rid of those pesky critters for good! Whether you're dealing with ants, mice, or bedbugs, we'll work with you to determine the cause of your pest problem and create a customized plan to eliminate it.
A wide variety of pest control services 
We offer a wide range of Vancouver pest control services, including ant treatments, rodent removal, residential pest control, or monthly pest control services for commercial business owners, strata councils, restaurants, and more! We also provide comprehensive inspections to identify any potential problems before they become an issue.
Brands you trust, backed by a name you know
In addition to providing quality Vancouver pest control services, we also offer all the top pest control products available on the market today. For more than 15 years, Solutions Pest Control has been helping Vancouver residents protect their homes and businesses against pests through our comprehensive range of products and services.
Are you looking for a premium pest control service in Vancouver? Get in touch with Solutions Pest Control. We have been providing high-quality pest control services for years and have never failed to impress our clients. If you are worried about pests inside your home or business, hire us and be sure of guaranteed results.
Solving Vancouver's Pest Problems
Fall 2021
Solutions Pest Control is busy in Vancouver helping solve your pest issues. Over the years we have helped many thousands of Vancouverites. Solutions Pest Control will be happy to help you as well.
Find out about tenant pest questions Vancouverites are dealing with this season.
FAQ – Fall Season
Questions our customers in Vancouver are asking.
How To … Pest Control
Helping our Vancouver customers with DIY questions.
Pest Service Calls in Vancouver
Fall 2021 pest service calls
Total Bed Bug Control calls in Vancouver this season
Vancouver Rat calls up 6% from last year due to increased moisture
Total Ant Control calls in Vancouver this season
Vancouver Pest Service Calls Last 12 Months
The chart and table above show the type of pest issues we working on in Vancouver.


Common Pest Issues in Vancouver
With its countless parks, natural beauty, and all the conveniences that come with a modern urban area, Vancouver also attracts more than just human visitors. Whether it is rodents scampering around your attic, termites making a meal out of your foundation, or bed bugs infesting your home, once pests find their way into your property, it is going to take a lot more than an eviction notice to get rid of them. Learn more about carpenter ant control, rat control, flea control, a variety of bird control options, bed bug treatments and so much more!
Mouse and Rat Problems In Vancouver
With a dense population, close to the water, large ports, many older buildings, and many restaurants, it is no surprise that Vancouver, surrounding municipalities, including Burnaby, Richmond, and Surrey have a challenging Rat Problem.
Bed Bug Issues In Vancouver Are On The Decline in 2020
You may have heard that heat kills bed bugs, but that is a sustained heat of above 120°F. When summer heat warms a house to something that makes you want to plug in a fan, this is the ideal temperature and humidity for bed bugs to mate.
Silverfish Damage Valuable Sentimental Property
Silverfish and some other insect pests can damage your home or belongings. The damage they cause is the most common way to discover an infestation. Silverfish love to eat paper, book bindings, wallpaper, linens, and other such items. Discovering these things with holes chewed through them is an excellent indicator that you have silverfish.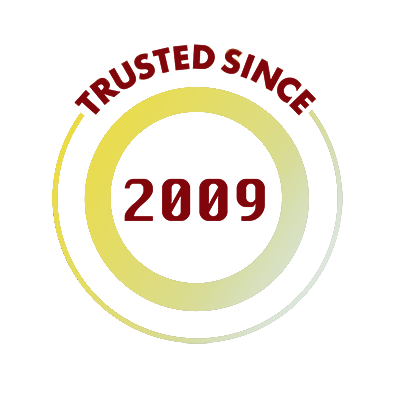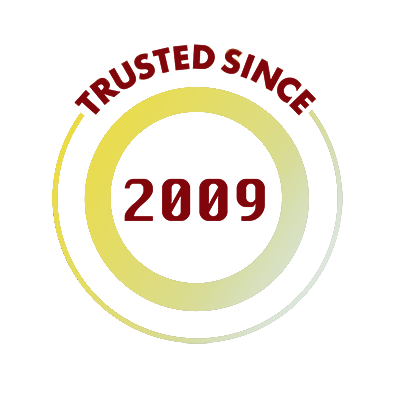 Testimonials from Clients in Vancouver
We had a problem at my business with silverfish, so we contacted Solutions Pest Control and someone was sent out immediately! Was such a great service, super friendly and helpful! They even had a bunch of tips to prevent the problem in the future! Always a great experience and would definitely recommend to anyone in Vancouver looking for pest control! 5 stars!
I heard some bird mating sound and thought there is bird nest in the chimney. I called this company to check it out and give me the attached report. But it costs nothing. The service guy drove all the way from Burnaby and wait for me at the house. He is very nice and spent a good 15min explaining what happening.
I was very happy with the response time, all the points of contact with Solutions from Liz at the office to Matt our technician. Thank you for your prompt and thorough service, and we will see you again if we get into a jam with wasps again!


Thank you to all our customers who have left a review on our social media channels. We are humbled to say we have a 4.84 out of 5-star rating on 101 reviews across all our social platforms.
Vancouver Pest Control Location Service Areas
Solution Pest Control Vancouver Location services the southern part of Metro Vancouver area. We have the appropriate Vancouver pest control solution to meet your needs for the region.