Looking for assistance with Pest Control in Whistler?
Solutions Pest Control is your number one choice for pest control in Whistler. We use integrated pest management and eco-friendly methods with total satisfaction guaranteed. From bed bugs, flies, and wasps, to fleas, ants, rodents, and more, we offer a full range of services to meet all your Whistler pest removal needs.
Need For Reliable Pest Control in Whistler?
Whistler is a world-class ski resort community located in the Coast Mountains of British Columbia. With epic skiing and snowboarding, and unparalleled hiking and mountain biking, the town attracts millions of visitors year-round. Given its great outdoor setting, Whistler also attracts a wide variety of wildlife, including rodents, bed bugs, squirrels, raccoons, ants, flies, and even bears.
Your Answer to Pest Control in Whistler
At Solutions Pest Control, we understand no one likes uninvited guests. That's why our skilled team of specialists offer comprehensive inspection and extermination to protect you, your loved ones, and your property from harmful or annoying pests. We service homes and businesses, providing effective and affordable pest control solutions in Whistler.
Our Whistler Pest Control Services
Trust Solutions Pest Control to eliminate a wide variety of common pests. Learn about our services in: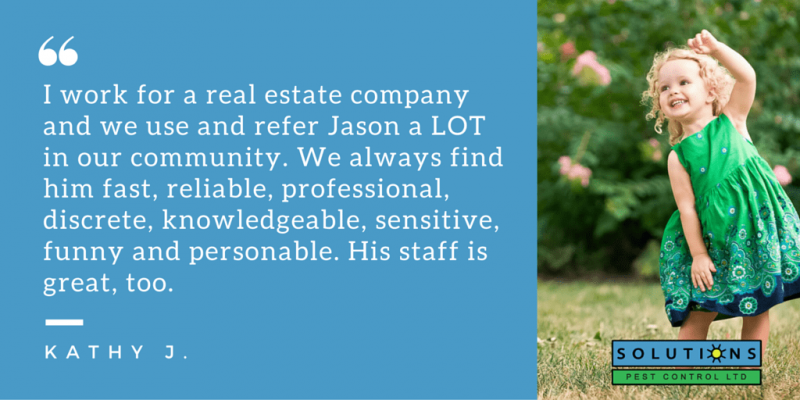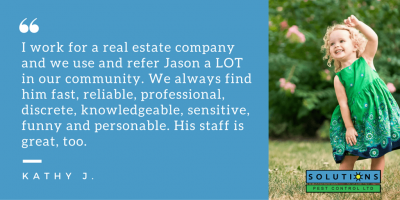 Solutions To Your Pest Control Issues
Solutions Pest Control is a leading pest control company, proudly servicing Whistler. We are 'A+' rated with the Better Business Bureau (BBB) of BC, offering over 17 years of excellent pest control and wildlife experience. We provide a wide variety of environmentally-friendly, non-toxic pest control services, such as bed bug treatment, rat removal, mouse control, ant treatment, silverfish removal, and more. When it comes to protecting your home or business from pests, you can count on our fully trained technicians to deliver prompt and professional service every time.
Our team is ready to solve your pest issues, call Solutions Pest Control today at call 1-855-858-9776.
Or Schedule a Service Call Now!
Monthly Pest Control Solutions – Key Takeaways
We offer a variety of pest control services reliably every month across from Squamish to Langley. View some of the service highlights to learn what popular critters you might find in Vancouver.  We keep the pests away for good! Vancouver Pest Control issues can vary slightly depending on how close you are to water.   
Vancouver Monthly Pest Control Services
Seeing the trend here? Another port city with easy access to garbage bins and warm dry shelter away from the consistently wet outdoor conditions that naturally occur in our region. Speak to the experts about monthly pest control services in your city. We service Squamish to Langley residents and businesses with great pest removal options! Learn more about monthly pest control services for commercial business owners, strata councils, home care providers, and restaurants.
Pest Removal Education Experts
Helping You Find A Solution to Bird Control On Your Property
Our knowledgeable pest experts are ready to answer your questions (during office hours). We are happy to talk to people and walk them through the steps to identify the pest issue and determine if a service call will give them peace of mind.
We will spend the extra time needed to educate you on the signs and characteristics of the most common pests.
Pest Control has as much to do with Education as it does with Eradication.
Jason Page, President of Solutions Pest Control
When you are tired of dealing with the mess and damage caused by birds on your property, it is time to call the experts of bird control in the lower mainland. Solutions Pest Control can help. Our team of bird control experts specializes in humane and effective bird control solutions to keep birds away from your commercial or residential property.
Our clients are our #1 priority. At Solutions Pest control, we will work with you to create a customized plan that is tailored to your specific needs. We know that every customer has different needs and goals, and we take the time to find out what those are before we begin any work. Once we have a solid understanding of what you are looking for, we can match you with the perfect bird control solution that fits your budget and schedule perfectly!