Coquitlam's Pest Control Expert
Solutions Pest Control has been solving Coquitlam's pest control issues for over 15 years.
City of Coquitlam
Located 30 kilometres east of Vancouver, Coquitlam is the geographical centre of Metro Vancouver and home to tremendous natural beauty. This fast-growing area boasts a community with a diverse cultural heritage. Although far-off Quebec is generally what comes to mind first when mentioning French in Canada, one of Canada's earliest French-Canadian settlements is the village of Maillardville.
Common Coquitlam Pests
As an area where city life meets wildlife, Coquitlam has its share of pests that may require pest control services to remove. Ants, cockroaches, and rodents are all common, as are wasps and fleas. The cooling months of fall bring more of these pests into the home in search of food and shelter. Removing these pests can be tricky, necessitating the help of experienced professionals. Contact us about rat control and a variety of pest control and exterminator issues.
Looking for pest control services in Coquitlam? Call Solutions Pest Control for all your needs!
About Solutions Pest Control
Solving Coquitlam's Pest Problems
Fall 2021
Solutions Pest Control is busy in Coquitlam helping solve your pest issues. Over the years we have helped many thousands of Coquitlamites. We will be happy to help you as well.
Find out what pest issues Coquitlamite are dealing with this season.
FAQ – Fall Season
Questions our customers in Coquitlam are asking.
How To … Pest Control
Helping our Coquitlam customers with DIY questions.
Pest Service Calls in Coquitlam
Summer 2021 pest service calls
Total Bed Bug Control calls in Coquitlam this season
Coquitlam Rat calls up 6% from last year due to increased moisture
Total Ant Control calls in Coquitlam this season
Coquitlam Pest Service Calls Last 12 Months
The chart and table above show the type of pest issues we working on in Coquitlam.


Common Pest Issues in Coquitlam
With its countless parks, natural beauty, and all the conveniences that come with a modern urban area, Coquitlam attracts more than just human visitors. Whether it is rodents scampering around your attic, termites making a meal out of your foundation, or bed bugs infesting your home, once pests find their way into your property, it is going to take a lot more than an eviction notice to get rid of them.
Pest Removal Pros Can Help With Peace Of Mind
Our experienced team of professionals can walk you through the options to help find the right solution to your pest problem. We offer residential pest control and commercial monthly pest control options to meet your specific needs. Learn more about rat control now too! Speak to us about a custom solution to pest removal now!
Mouse and Rat Problems In Coquitlam
As the weather gets cooler and the fall rains return to Coquitlam, Rats and Mice will be looking for a warm, dry place to live. Nature abounds throughout Coquitlam making it home to many animals including many rats. Your home may look like an inviting option for rats and mice to over-winter.
Bed Bug Issues In Coquitlam Are On The Decline in 2020
You may have heard that heat kills bed bugs, but that is a sustained heat of above 120 °F. When summer heat warms a house to something that makes you want to plug in a fan, this is the ideal temperature and humidity for bed bugs to mate.
Silverfish Damage Valuable Sentimental Property
Silverfish and some other insect pests can damage your home or belongings. The damage they cause is the most common way to discover an infestation. Silverfish love to eat paper, book bindings, wallpaper, linens, and other such items. Discovering these things with holes chewed through them is an excellent indicator that you have silverfish.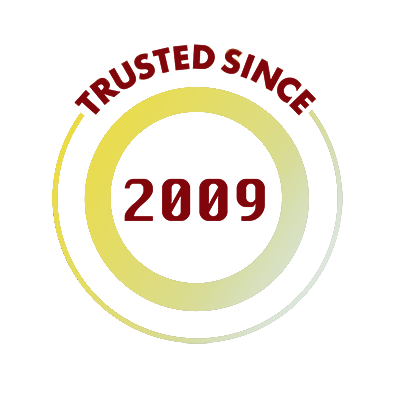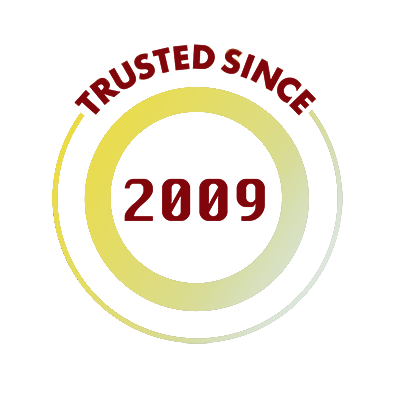 Testimonials from Clients in Coquitlam
I have used Solutions Pest Control a few times now. Consistently, they offer a valued experience, friendly and efficient service and are knowledgeable. In my case, control treatment every few years is necessary and they always keep a record to be able to offer me the best deal and appropriate service. I would recommend Solutions Pest Control.
This is the best pest control company I have ever dealt with. They have vast knowledge about "critters", solid investigative techniques, and proven interventions. They are approachable, flexible, and easy to deal with. I live in a heavily wooded area, with lots of creatures. They have resolved some very challenging issues with pests that I have not been able to address on my own, resulting in me and my tenants being able to once again live without stress, fear, and disgust at seeing unwelcome guests in our home. I am extremely grateful!
I phoned for wasps nest removal and they were there in less than 2 hours. The problem wasn't actually a nest so they dusted the area to stop wasps returning this season. They only charged half of the quote – unheard of nowadays. A COMPANY WITH HIGH MORAL STANDARDS!!! I was impressed with the office lady and with the technician -both pleasant and knowledgeable. Highly recommended!
I am extremely impressed with this company! Very professional and they call back and do check-ups!! My last company never did that! When they come they always come to me and let me know they are here and then I get reports from them! I take my job very seriously and I expect the same in return, and they have done all of this and more!!! They are a keeper!!!!


Thank you to all our customers who have left a review on our social media channels. We are humbled to say we have a 4.85 out of 5-star rating on 92 reviews across all our social platforms.
Coquitlam Pest Removal Service Area
Solutions Pest Control services Coquitlam and the surrounding area with pest removal and rat exterminator services. We have the right pest control solution to meet your needs.