Looking for assistance with Coquitlam Bird Control Options?
We Can Help You With Options For Bird Control In Coquitlam
Let's face it, birds can make a big mess and cause expensive clean-up bills. You might see them messing around with vehicles in the parking lot, taking the food in your garden, waking you early with their noisy calls, or lingering about on the top of your building.  If this sounds like a problem that's been plaguing you for far too long, then it's time to get serious and figure out unique Coquitlam bird control options!  
Learn about comprehensive solutions for all types of bird infestations—from pigeons and starlings to sparrows and crows. We can help you get rid of those pesky birds once and for all!
At Solutions Pest Control, we offer Coquitlam bird control services to help you deal with these pests so you can enjoy your time outdoors without worrying about them. We use humane methods to eliminate your bird problem so that they're gone for good!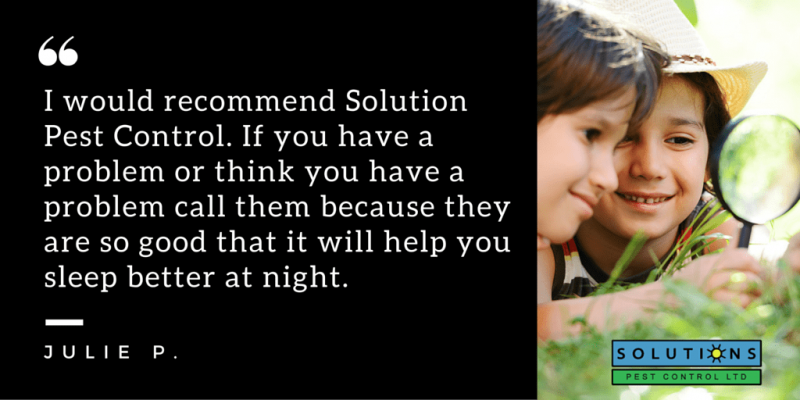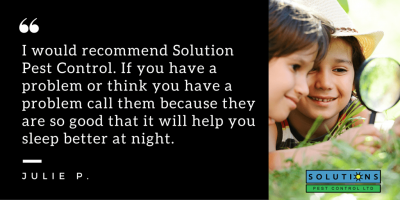 Our Coquitlam Bird Control Services Custom Tailored To Your Needs
Our experienced team of avian removal specialists has the knowledge and equipment to get even the most stubborn birds out of your home or business.
We will come out to your home or business and assess the situation to determine what kind of birds are causing the problem and what products we need to use to get rid of them. We are fully insured and licensed to handle all your bird control needs.
If you are looking for quality and affordable bird control in Coquitlam, here are just some of the reasons why the residents of Coquitlam choose Solutions Pest Control for their all pest removal problems:
Over 17 years of excellent pest control, bird control, and wildlife experience
A+ Rated with the Better Business Bureau (BBB) of BC
A team of Professionally Trained Specialists
Licensed, Certified, and Fully Insured Local Company
Trust Our Professional Pest Control Services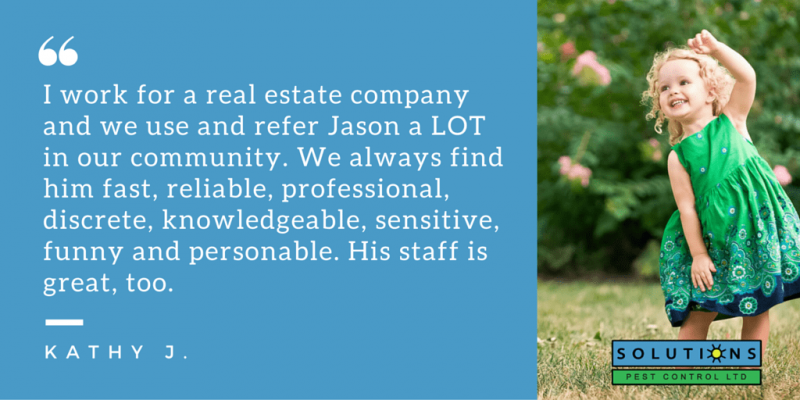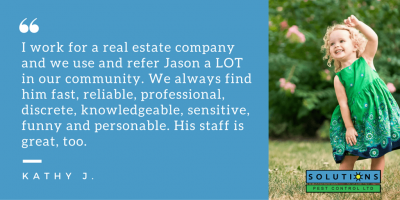 Our professional pest control team is experienced and well-trained in the removal and control of birds. We use the latest technology and techniques to ensure that your property is safe from the threat of birds.
We are committed to providing our clients with the best possible service and the highest quality of pest control available.
Safe and Effective Bird Control Solutions
At Solutions Pest Control, we provide safe and effective bird control solutions to Coquitlam residents. Our team of experts is highly trained and experienced in dealing with all types of bird problems, so you can rest assured that you're in good hands. We use humane techniques to ensure the safety of the birds, as well as the safety of your property.
Customized Bird Control Solutions
At Solutions Pest Control, we understand that every property is different, and each bird problem is unique. Our team of pest control experts will come up with a customized bird control solution tailored to your property's needs. We use the latest tools and techniques to make sure you get the best results.
Trust Solutions Pest Control to eliminate a wide variety of common pests. Learn about our services in:
Contact Solutions Pest Control today to get rid of those pesky birds and keep your property bird-free!
Solutions To Your Bird Control Issues
Solutions Pest Control is one of the most respected and reliable pest management companies in BC. Our goal is to protect your health and your property from harmful insects, rodents, and wildlife while helping to preserve the environment. We use all the latest techniques and innovative technologies to detect, manage, and eliminate pests, while delivering fast, effective results every time.
Learn more about our pest control services in Coquitlam!
Our team is ready to solve your pest issues, call Solutions Pest Control today at call 1-855-858-9776.
Or Schedule a Service Call Now!
Monthly Pest Control Solutions – Key Takeaways
We offer a variety of pest control services reliably every month across from Squamish to Langley. View some of the service highlights to learn what popular critters you might find in Vancouver.  We keep the pests away for good! Vancouver Pest Control issues can vary slightly depending on how close you are to water.   
Vancouver Monthly Pest Control Services
Seeing the trend here? Another port city with easy access to garbage bins and warm dry shelter away from the consistently wet outdoor conditions that naturally occur in our region. Speak to the experts about monthly pest control services in your city. We service Squamish to Langley residents and businesses with great pest removal options! Learn more about monthly pest control services for commercial business owners, strata councils, home care providers, and restaurants.
Pest Removal Education Experts
Helping You Find A Solution to Bird Control On Your Property
Our knowledgeable pest experts are ready to answer your questions (during office hours). We are happy to talk to people and walk them through the steps to identify the pest issue and determine if a service call will give them peace of mind.
We will spend the extra time needed to educate you on the signs and characteristics of the most common pests.
Pest Control has as much to do with Education as it does with Eradication.
Jason Page, President of Solutions Pest Control
When you are tired of dealing with the mess and damage caused by birds on your property, it is time to call the experts of bird control in the lower mainland. Solutions Pest Control can help. Our team of bird control experts specializes in humane and effective bird control solutions to keep birds away from your commercial or residential property.
Our clients are our #1 priority. At Solutions Pest control, we will work with you to create a customized plan that is tailored to your specific needs. We know that every customer has different needs and goals, and we take the time to find out what those are before we begin any work. Once we have a solid understanding of what you are looking for, we can match you with the perfect bird control solution that fits your budget and schedule perfectly!