With a dense population, close to the water, large ports, many older buildings, and many restaurants, it is no surprise that Vancouver, surrounding municipalities, including Burnaby, Richmond, and Surrey have a challenging Rat Problem. Rat control in Vancouver is top of mind for residents and business owners alike.
Rats are also increasingly nesting in parked cars, with one theory being that they are attracted by new "eco-friendly" additives or soy-based lubricants.
While there are many species of Rats around the world, the most common ones in Vancouver are the Brown Rat, the Black Rat or Roof Rat, and the Norway Rat.
Factors like new construction can unsettle rat colonies that have been out of the way for years, leading to more human encounters as they look for new locations to live and breed.
Rats do carry disease, and it is particularly present in their urine and feces. If you have food or children anywhere around your property, it is important to eliminate the rat colony.
How to eliminate rats yourself?
If the rats are still around after you have eliminated obvious food sources or nesting opportunities because they are nesting in a neighbouring property, you can aim to eliminate the ones that are on your property if you cannot connect with other owners.
The first and most important thing to do is clear away and completely eliminate any attractants, including food, garbage, yard waste, and compost.
Next, clear away any garbage or rubbish piles that may serve as a place for rats to hide or nest in your basement, garage, storage area, or yard, including overgrown bushes, & firewood.
Poisons are often problematic, as you cannot control where the rat will die, leading to the potential of nasty smells. Leaving poison out also means that 100% control over who or what consumes it is lost.
If possible, consider getting a cat.
Depending on the level of the infestation, and where they are, sometimes a homeowner or someone responsible for managing a property can eliminate the rat colony themselves with the help of well-designed products if they are not too squeamish.
Electronic Rat Zappers humanely kill rats with high voltage, eliminating the need for poisons. Good models have "no touch" features for easy disposal.
For those who are less squeamish, there are standard rat traps, or more advanced versions, or glue trays.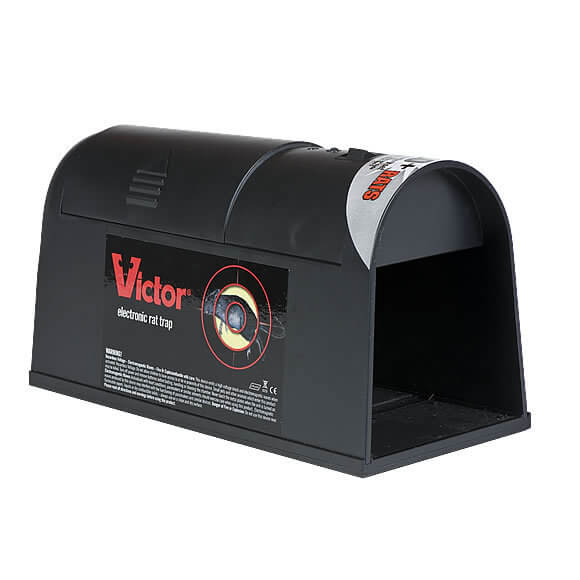 Pest Solutions "No Touch" Rat Zapper
Call the Professional Rat Control Exterminators
because they are opportunistic survivors that will employ a lot of strategies to stay alive and keep breeding. Different locations and species will have different optimal solutions. Geography, weather, neighbouring properties, and potential food sources can all factor into creating the optimal strategy for a permanent solution to your situation.
The professionals at Solutions Pest Control have dealt with Rat Infestations in all kinds of places and locations throughout Greater Vancouver from the Fraser Valley to the Sea to Sky. They would be more than happy to discuss the best way to permanently eliminate any rodent or rat problem you may have.
Learn more about our other services like ant control, bed bugs control, insect control and wildlife control Vancouver services.


Call us at +1-855-858-9776 for your rat inspection in Vancouver, Squamish, Whistler and Metro Vancouve