Sure they look cute and cuddly, but do you really want wildlife infesting your home or place of business? Squirrels, rats, mice, raccoons, and skunks—all of these troublesome pests can cause significant damage to your property, not to mention put the health of you and the ones you care about at risk.  With the help of wildlife control North Vancouver services, we keep the pests out of your home and business. 
Unwanted Houseguests
Finding the larvae or shed skins of carpet beetles in nurseries can occur in a number of places, typically in cracks and corners of closets, dresser drawers, lint accumulations, stored woollens, and as the name would imply, carpeting. The larvae may appear virtually anywhere in your home, as they are quite active.
While adult carpet beetles feed on pollen, their larvae often feed on lint and on animal fibres such as wool, fur, feathers, hair, and mohair. This can cause considerable damage to clothing, upholstery, carpeting, and household furnishings. Carpet beetles may also find their way into dried food products such as flour or cereal.


Why Solutions Pest Control is the only Wildlife Control company your North Vancouver Home or Business will ever need?
Proven and affordable wildlife removal solutions for your home or business
Experienced team members are thoroughly trained in wildlife control
Safe and humane wildlife removal
Innovative, integrated methods for handling wildlife problems
Comprehensive residential and commercial wildlife removal
Solving your Wildlife Problems once and for all
At Solutions Pest Control, we offer unsurpassed pest control and wildlife removal services, for both homes and businesses. Our services include the humane trapping and removal of:
Bats

Squirrels

Raccoons

Skunks

Possums

Birds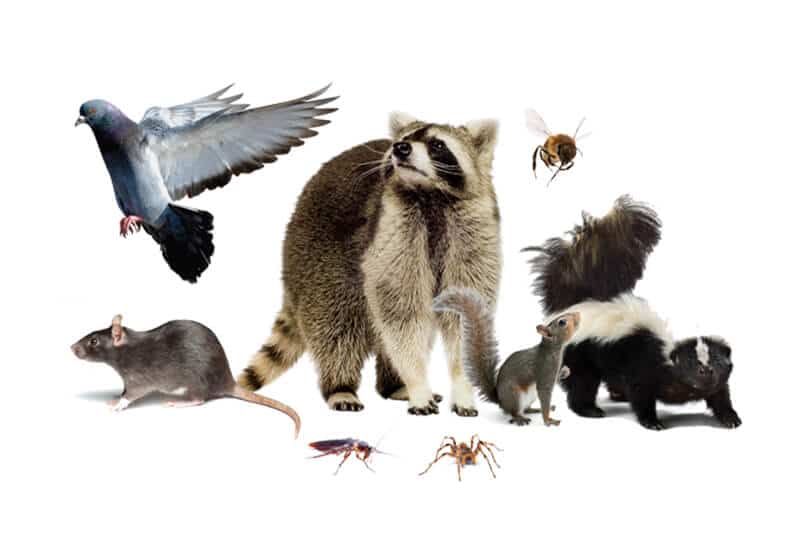 Worry-free wildlife control North Vancouver
Bats in the attic? Raccoons in the garage? Squirrels in the basement? Whatever your North Vancouver wildlife removal needs are, trust Solutions Pest Control to handle all your pest problems.  
Our certified technicians will not only remove wildlife threats, but also prevent them from coming back to your residential home, commercial building, or industrial property. Plus, we service property management companies with monthly pest control options for the hospitality industry, restaurants, warehouses, healthcare facilities, and much more.
When wildlife problems get out of control in North Vancouver, call the professionals at Solutions Pest Control!
We also offer other services, such as:
Call us toll-free at 1-855-858-9776 or Learn more about bed bug inspections.
Contact us toll-free at 1-855-858-9776.